| | |
| --- | --- |
| Ophrys normanii, Domusnovas 11-Apr-2000 | Ophrys conradiae, Domusnovas 21-May-2001 |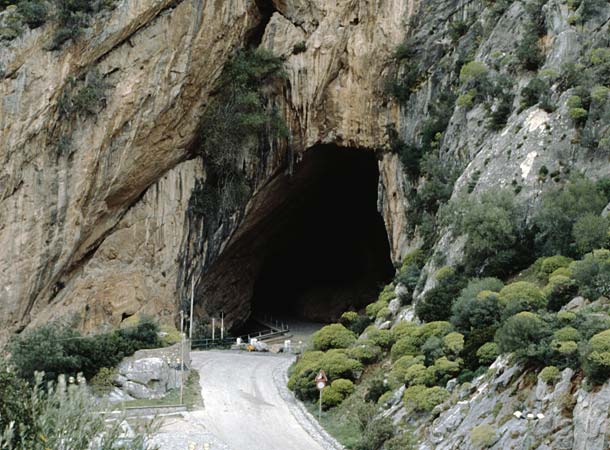 Cave San Giovanni, southern end, Domusnovas 8-Apr-2000


Cave San Giovanni, northern end, Domusnovas 8-Apr-2000

The mountains in the south-west of Sardinia are rich of orchids, think e.g. of the sites of Ophrys chestermanii, normanii, and (later in flower) conradiae in the area behind the cave of San Giovanni near Domusnovas, which isn't accessed through the cave anymore but via a road in the east of the village.

The Botanical Garden 'Giardino Montano Linasia' (two different links) north-east of Iglesias is recommended by us, not only because of some orchids which can be seen frequently, but because it contains many plants of the Sardinian mountain flora. In 2000 a young botanist lead us through the garden without request, he showed and explained mainly the partly very rare endemic Sardinian and Corso-Sardinian flora.
Access by metalled road via San Benedetto (north of Iglesias), or the left path through the wood behind the cave of San Giovanni near Domusnovas in direction Monte Marganai.

'Bed & Breakfast Gioiosa Guardia' in Villamassargia (5 km south of Domusnovas) offers beautiful appartements with 2 to 4 beds and a real (continental) breakfast. It is located in the quiet higher area of the village, west of the water tower, in an olive grove. There is a homely ambience. The lady who owns it is talking the French language, and her son learned English at school.
Betti Mascia, Via XXV Aprile 15, 09010 Villamassargia (CA), Tel.: +39 0781 75011

The Italian web pages can be translated into the English language e.g. using the Google Translation Service. The automatic translations are not perfect but readable.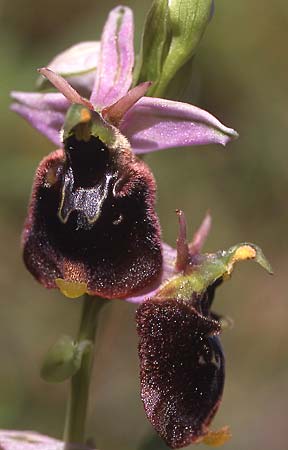 Ophrys chestermanii, Domusnovas 15-Apr-2001
(Photo: Helmut Presser)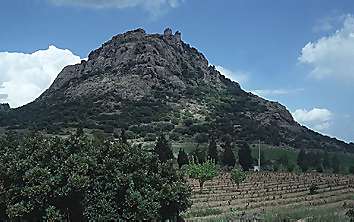 Acquacadda Siliqua, SW-Sardinia 10-Apr-2000