Links and Literature
Calypso bulbosa, S Muddus Nationalpark 17.6.95
European Orchids generally:
Delforge, Pierre (2005), Guide des Orchidées d'Europe, d'Afrique du Nord et du Proche Orient, 3e édition entièrement revue et augmentée, Lausanne (Delachaux & Niestle)


The completeness of this field guide is unbeatable, but the assignment to ranks of many orchids needs discussion and the group assignment of Ophrys is in many cases misleading.

AHO Baden-Württemberg


Working group for European Orchids in Baden-Württemberg, Southwestern Germany.

AHOs of Germany


Contains links to the web pages of the working groups for European Orchids in Germany.

Orchidées de Provence
One of the best French sites about 6 departements of the Provence, and the biggest collection of links on orchid sites world-wide which I know, but there are many broken links, too.
For more literature see the literature reference of my hybrid lists.
Comperia comperiana, Lesbos Agiasos 16.5.95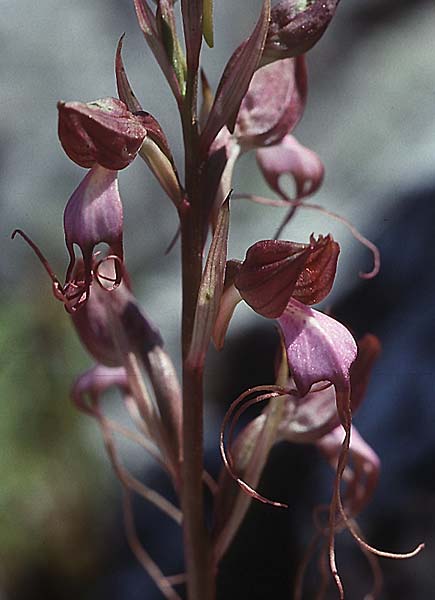 Hybrids of European Orchids:
Pollination of European Orchids:
Reproductive Biology of Orchids


Dr. Vladimir Nazarov sees his site as portal for this comprehensive theme. In English language.

Nature - Bretagne


On the orchids of Brittany in North Western France, with an extensive list of observed pollinators. In French language.

Copyright: Use of the images and texts only with author's written permission.